Renaissance Scholars Program (RSP)
Renaissance Scholars Program Vision
The Renaissance Scholars Program fosters leadership and empowers students; we assist them in becoming strong, independent scholars. Our community nurtures an academic and professional meliu, supporting the holistic growth of our students.
Renaissance Scholars Program Mission Statement
The Renaissance Scholars Program is committed to fostering the professional and academic development of our community. In providing financial, personal, and communal support for independent students who have faced significant challenges or hardships, Renaissance Scholars takes a holistic approach to ensure the success and enrichment of our students' university experience. By equipping our community with knowledge and tools needed to be successful, we enable students to thrive while at our university.
Contact Us:
Liz Moya, Renaissance Scholars Program Counselor 
Phone: (831) 459-4819 
Email: emoya@ucsc.edu
Please schedule appointments with individual advisers.
Location: We are located at the STARS Student Center at Kresge College!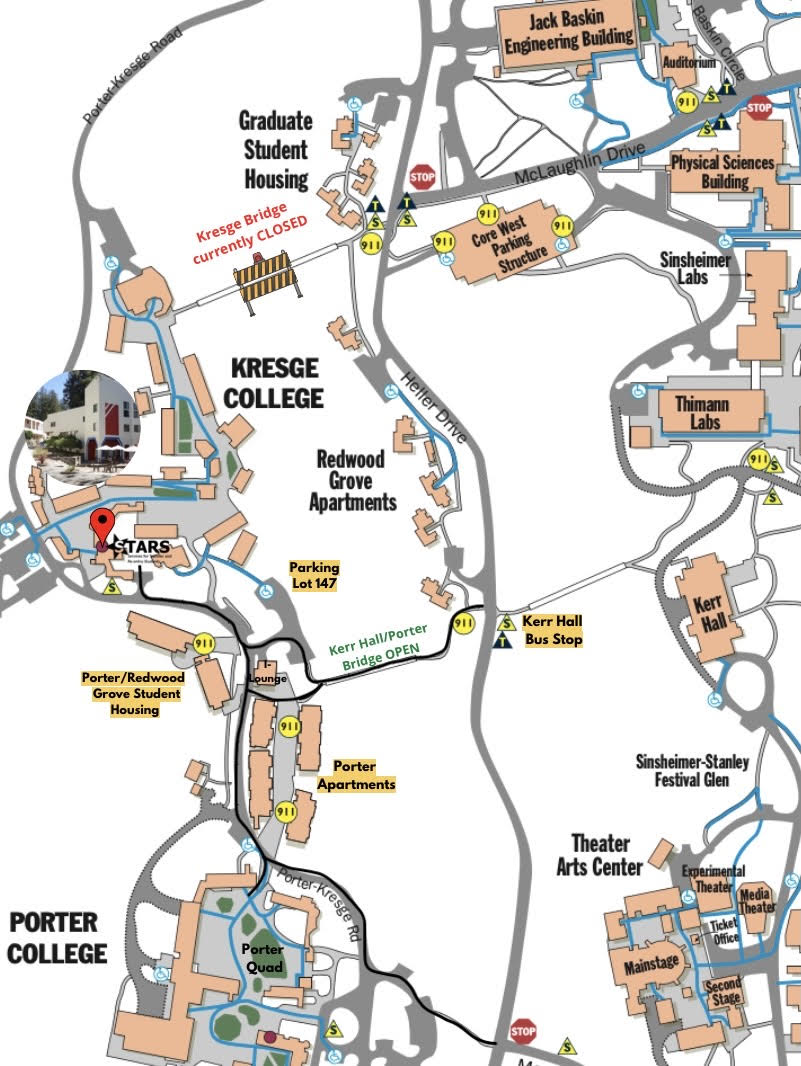 Sara Radoff, Director, Services for Transfer & Re-entry Students 
Phone: (831) 459-4968 Email: saradoff@ucsc.edu
For General Questions or Information:
Email: renschol@ucsc.edu